Well not exactly, but in the end, the Exhibition went ahead.
The Royal Academy of Art in London had been negotiating for months with various Russian State museums and galleries - the Pushkin State Museum of Fine Art, the State Tretyakov Gallery in Moscow, the State Hermitage Museum, and the State Russian Museum, in St Petersburg, for a loan of their superb collections of both Russian and French artists, working between 1870 and 1925. This would be the first time ever that these 120 paintings had been seen in the same place for a single exhibition.
The Russian Government was anxious that the paintings might be confiscated as many had been appropriated - some would say stolen - during the Russian Revolution, and the present owners, the Russian State Museums and Galleries insisted that the UK Government pass legislation giving immunity to the Russian State against anyone claiming ownership. This was important in 2 ways, first to cover these 120 paintings, but also as a precedent for the estimated $15 billion of masterpieces that were taken back to Russia from European countries at the end of World War II.
If the relatives of the Bloch-Bauer family could get back some of Gustav Klimt's most famous and valuable works from the Austrian Government, Birkenwald/Buchenwald, Adele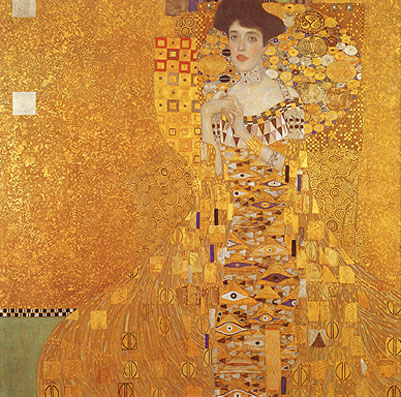 Bloch-Bauer I, Adele Bloch-Bauer II , Apfelbaum, and Häuser in Unterach am Attersee, why not a relative of a Russian family. After all, 2 of these 5 paintings sold in 2006 in New York at Christies for a total of $223 million.
However, the UK Government finally agreed the immunity, so the show was on.
The exhibition explores the main directions of modern art, including Realism, Impressionism, and Non-Objective painting. Works on show include those by Renoir, Cezanne, Van Gogh, Gauguin and Matisse, as well as from Russian artists Kandinsky, Tatlin and Malevitch.
The exhibition highlights the exchange in ideas between French and Russian art in this important period in history at the time of the Russian revolution, and also shows the best works from the great Russian collectors Shchukin and Morozov. Rich Moscow based textile merchants, they both travelled to Paris extensively to search for Impressionist and Post-Impressionist paintings.
What they accumulated was staggering - works by Monet, Renoir, Cezanne, van Gogh, Gauguin, Matisse and Picasso. Shchukin became Matisse's biggest patron and urged the painter to paint The Dance for him, to be hung in his Moscow mansion.
The exhibition started on the 26th January and runs till the 18th April. If you happen to be in London, its well worth a visit.