A brooch depicted in the renowned portraitist, John Singer Sargent's 1902 portrait of Winifred, Duchess of Portland is about to go under auction at Christie's Auctioneers, London, with an estimate of £700,000 (just over $1M US).
The diamond and pearl piece dates from 1870, comprising a natural pearl brooch and an antique diamond necklace.
John Singer Sargent spent most of his career painting in England. Although he studied in Paris at the Ecole des Beaux Arts, he returned to England in 1886 following the critical reception accorded to his famous portrait "Madame X" in 1884 - and subsequent failure to establish a reputation in France. The British nobility were no doubt the beneficiaries -  influenced by the Impressionist movement - he was responsible for some 500 portraits during his career.
Soho Art sell a wide selection of museum quality reproduction paintings of John Singer Sargent.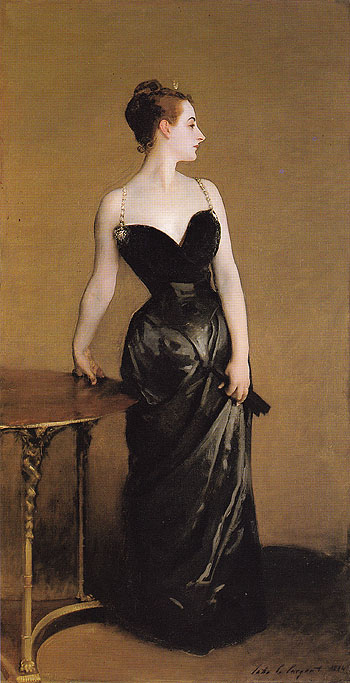 My own personal favorite is "Madame X" - it exemplifies his work and brings to mind Andy Warhol's thoughts when he said John Singer Sargent "made everybody look glamorous. Taller. Thinner. But they all have mood, every one of them has a different mood."