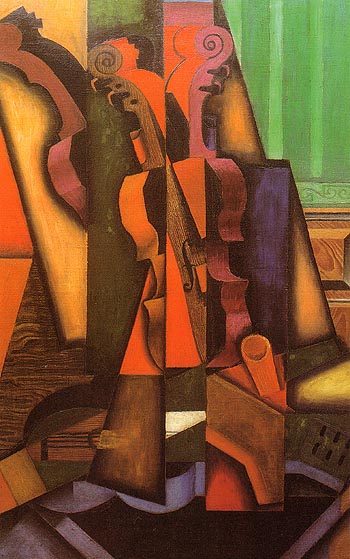 Vioin and Guitar - Juan Gris
Oil on canvas from 90 x 57cm - $269. Original size also available.
Cubist painter, Juan Gris's 1913  painting, titled "Violin and Guitar", acheived a record breaking $28.6 million at Christie's New York.
The work was one of the artist's favorites. The sale exceeds the highest previous price for a Juan Gris painting, the 1915 "Book, Pipe and Glasses," also sold by Christie's, New York, for $20.8 million in 2008.
A museum quality reproduction of the Juan Gris "Violin and Guitar" is available for sale with Soho-Art from $269 us.