Soho-Art customers are as varied as the paintings that we offer. But we are selling more and more paintings to property investors, who buy apartments and houses to rent to long and short term company tenants.
Quality is everything when you are dealing with high end properties. I spoke to Andrew D, a London realtor with his own portfolio of properties about buying art on-line.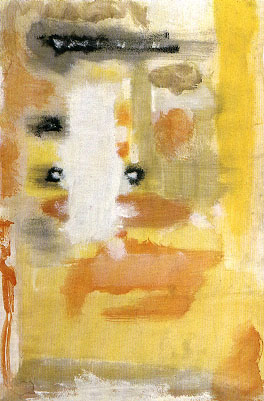 - Soho-Art customer, Andrew's first orders were for a series of reproduction Marc Rothko paintings in custom sizes. Perfect for adding vibrancy and life to a residential investment property. We were also able to suggest other artists, according to his target market.
I spoke yesterday to a realtor, developer and Soho Art client, Andrew, from London, England who has bought over twenty paintings from us over the last eighteen months. He has just renovated a large house in Bayswater, London near Hyde Park, that he tells me is aimed at the London corporate rental market - with a rental tag of $3000 US per week for a two year lease term - and he's shopping with us for some contemporary art to add some finishing touches.
The key to succesful "buy to let", as he calls it, is to keep the property itself as a blank canvas. His company uses white /ivory tones on walls, white tiling in bathrooms, white sanitary ware. In fact it started to sound like a temple to white! The trick he says is to add colour with art, bed linens and miscellaneous soft furnishings. But quality is key too - "We don't do "cheap"!". Our typical tenant is a succesful 30 to 40 something banker who demands quality and is prepared to pay for it. For example we usually install entirely new plumbing and heating systems when we renovate a property. I've always been really pleased with the quality of your paintings."
 "We don't do cheap" says Andrew. "Quality is key to our success"
- Andrew D, London property developer and realtor
Andrew originally bought a series of reproduction Rothko paintings from us in early 2009. "To begin I didn't really know much at all about modern art", he confided in me (sorry if I'm being indiscrete Andrew!), "Rothko was a great starting point to get some life and colour into new properties". Many of his orders have been in custom sizes which has helped the selection process enormously for him. "All I need to do is discuss colour palettes and even my target tenant profile with Kathryn at your office. She then suggests artists and paintings I never knew existed".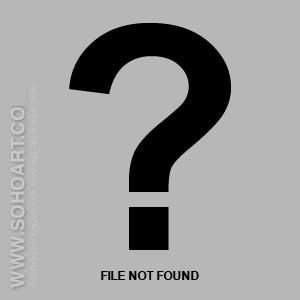 AR Penck - "funky art" according to realtor/developer Andrew and
perfect for a Notting Hill apartment for two young bankers
"I refurbished a two bedroom flat in Oxford Gardens at the northern end of Notting Hill last year and Kathryn's idea to use AR Penck reproduction paintings was inspired", says Andrew. "I rented the flat to two City lads who thought they'd found the coolest pad in London!".
Two other artists we've helped Andrew choose from are reproduction Ben Nicholson paintings , Juan Gris reproductions and Clyfford Still.
If you are doing a home make-over or re-modelling an investment property we can help!
If you like, send us a quick picture of the room, together with your thoughts, likes and dislikes - we will put together your own personal gallery (without any obligation to buy!)to choose from that will blend in with and complement your decor style and appeal to prospective renters and buyers.